18 / May / 2020
Why Choose a Globe Skateboard?
Here is an overview about what makes Globe Skateboards one of the best brands for beginner and intermediate skateboarders to ride, why they are different and what features make them really stand out.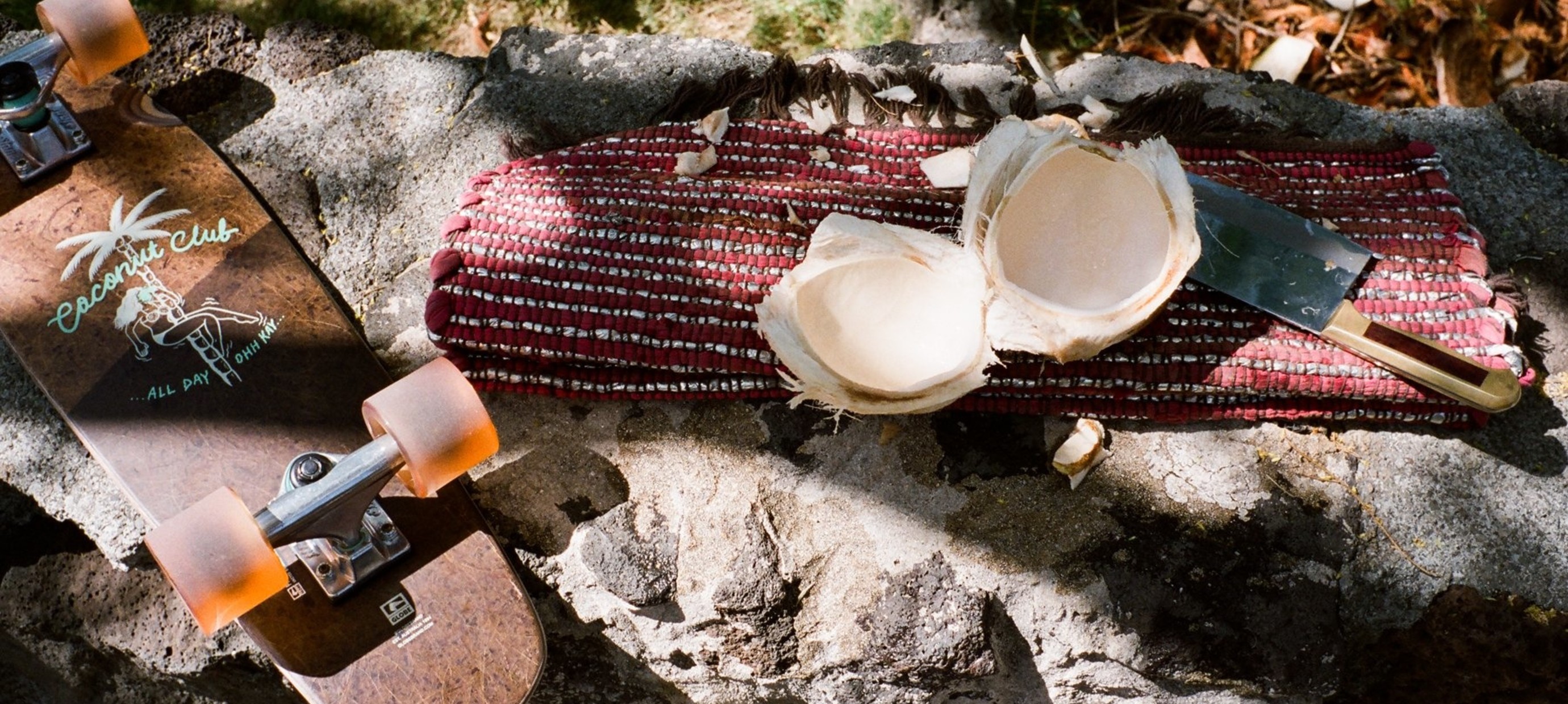 Globe's skateboard decks are made by DSM, a historical, leading skateboard factory. DSM has been building quality decks for years for World Industries, an early skate company created by skateboarding legend Rodney Mullen that later became Dwindle Distribution and is now part of the Globe group. Most experienced skateboarders agree that decks made by DSM are strong, durable, and with good performance.
Globe's skateboard decks are pressed using epoxy resin glue which is superior to water-based glue (the industry standard) making the decks lighter, stronger, and less prone to delamination and warping. Every deck is pressed individually, resulting in a consistent concave across the decks. In contrast, multiple deck pressing leads to varying concaves amongst decks. The single deck pressing process was pioneered by Rodney Mullen.
Globe's decks are CNC precision shaped, which guarantees every single deck produced meets the exact specifications.
Like most other large skateboard brands on the market, Globe's skateboard completes are affordable yet they offer very decent components including trucks, wheels, and bearings.
Globe completes come with Tensor (TKP) skateboard trucks – Globe's own trucks brands. The Tensors – like their RKP sibling Slant Trucks – are built using premium aluminum and magnesium alloys and include Grade-8 kingpins and high-rebound bushings. They come with a lifetime guarantee against manufacturing defects and breakage on normal usage.
The completes are particularly well-suited for newer skateboarders looking to improve with their riding skills and learn basic skateboard tricks before moving on to more hardcore tricks in the street and at the skatepark.
Based on actual skater experience, doing high-impact jumps and kick tricks on a Globe stock skateboard setup, you may end up seeing some curving in your trucks. Thus, once you get to a more advanced level, you may want to upgrade to higher-performance trucks. You may also swap your stock wheels for harder wheels, and upgrade your bearings. Your Globe deck, however, will likely continue to support your evolution.
To summarize, Globe's skateboard completes offer good-quality decks and decent entry-level components for beginner to intermediate level skaters. More advanced skaters can upgrade to higher-performance trucks, wheels and bearings for more hardcore street and ramp riding.
From the designers at Globe...
What are your main stories in terms of styles and materials for this season?
Coconuts!
We love that tropical paradise lifestyle.. and we're bringing those island vibes into our cruiser constructions. Turns out coconuts are an extremely renewable resource, and the various parts of them have a wide array of uses.
Pearl Slicks
We're also introducing an all new aesthetic innovation series this spring. We've learned a lot about inlays over the years, and one of our absolute favorites was the mother of pearl series. We spend a great deal of development time finding ways to achieve that awesome look of pearl across a larger surface area.
On our swallow tail boards (Sagano, Sun City, Chromantic) the pearl serves well as detail bits of trim that compliment the wood grains they're paired back with. And on our two new cruiser shapes (The Insider and The Outsider) get a full bottom sheet that not only looks quite unique, it also… and may I add, pleasantly, to our surprise… serves extraordinarily well as a slick bottom!
What are your main technical features for next season?
COCONUT CRUISERBOARDS:
Made from upcycled coconut husks. The natural coconut fibres found on these boards allow the use of less maple wood for an eco-friendly deck that leaves a smaller footprint. Coconuts are readily available, the husk requires minimal processing and they come from self-sustaining crops.
Bamboo in recent years has been thought of as an environmentally friendly alternative to harvesting maple for boards. It can be, but unless it's been manufactured responsibly, the chemicals used to break the bamboo down and process into veneers can be quite harsh.
The beauty part of our coconut process is that the husk is a natural element and requires no chemical additives to be listerized. Husks are laid out in the sun to dry and hand weaved into a mat that we press into our board layups.
Resources:
https://www.ridingboards.com/globe-skateboards-review
http://www.boardsportsource.com/2017/12/04/globe-longboards-ss18-preview