LW - 22 / Apr / 2022
BH TEAM RIDER PROGRAM
Introducing our BH Team Rider Program, focused around helping talented positive individuals excel in what they love and spread the BH Brand in the process.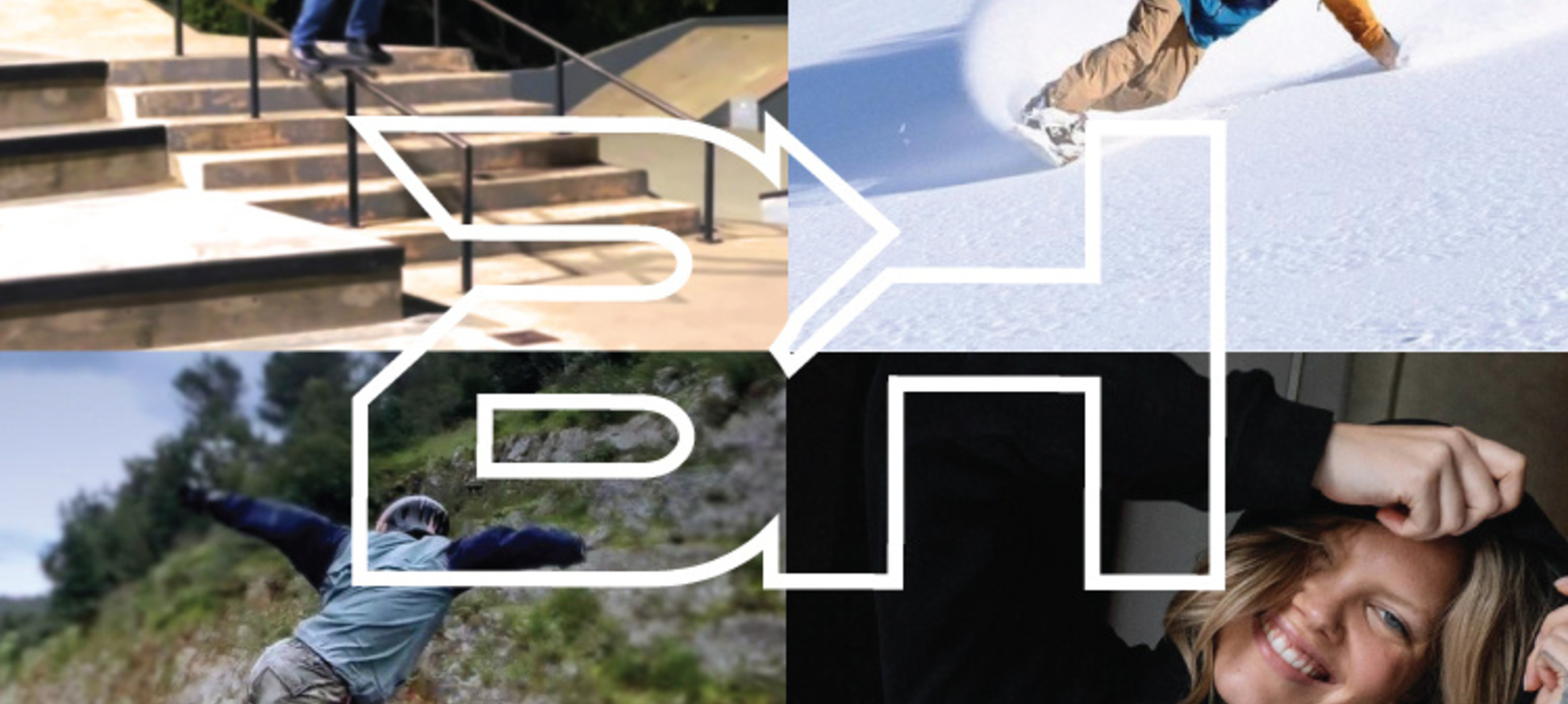 -- NEW BH TEAM RIDER PROGRAM--

 We believe that it is important for The Boarding House ("BH") to establish a strong and active Team Rider Program, to ensure proper representation in the communities. Whatever you ride, however you ride, wherever you ride, it is a privilege to ride for a shop. Just as it is a privilege for BH to be represented by positive talented riders around the world. We are committed to creating an atmosphere where everyone feels at home and part of a successful team that is driven to further themselves in the sports we all love. As of today we are launching our BH Team Rider Program and opening up the application process. This is NOT a local only program, it is open to anyone, anywhere.
--  WE ALL RIDE HERE  --
Team Riders are public figures in the community of the sport they represent and with their status they are looked to by others, including those new to the sport. Positive and welcoming attitudes are a requirement of a BH Team Rider, as well as, skill. We all ride here.
BH Team Riders work to support the Brand, while the Brand works to support their Team Riders. In order to properly uphold both ends of the agreement, Team spots will be limited. Starting out with a set limit for each category and expanding as resources come available. The current Spots open for application are:
Skateboarding / Quad Skate (Park)


Snowboarding / Skiing


Longboarding (Downhill / Freestyle)



Brand Ambassador
HOW A BH TEAM RIDER CONTRIBUTES
Team riders employ a variety of methods in an effort to "discover" potential new BH customers including word of mouth, the solicitation of "Let's Ride" videos and direct participation in public events and competitions, as well as raising awareness through social media content.
HOW A BH TEAM RIDER BENEFITS
BH is committed to providing an atmosphere where Team Riders feel at home, part of a successful team and helping push their talents to new heights. The following are the BH commitments to our Team Riders:
Team Package - Fresh gear as well as first access to new BH merch.


Store Discount - Scaling discount & performance bonuses.


Kickback Code - Hook your friends with a discount Code & get $ back to your account based on what they buy.


Hype Up - Use our connections to get you more sponsorship's and publications from larger brands & magazines.


Competitions & Events - Admission fees covered, placement bonuses and more.

BH Team Members are Role Models. We participate in the community and environment. BH Team Members will respect it. Help out where you can, clean up afterwards and be that welcoming representation of the sport. Bullying and vandalism will not be tolerated.
| | |
| --- | --- |
| Falling hard and getting back up, all while calling it a sport. These riders will do anything to hit that perfect rail or stomp that trick. Showing off their set in competition or just out shredding their local spots. These riders are all about enjoying life and growing in their sport. | |
| | |
| --- | --- |
| When the snow starts flying these shredders will be dropping in hard. From park riding all the way to the deep mountain back-country pow. Nothing like the feeling of flying over snow to set ones soul free.  | |
| | |
| --- | --- |
| Flying Downhill at break neck speeds or drifting sideways leaving nothing but thane lines behind. These adrenaline junkies push the limits and do it style. Catch them leading the races or dropping some freestyle slides on their socials. | |
| | |
| --- | --- |
| Looking fresh and spreading style like no other. A brand ambassador represents the BH Brand in a positive light, helping to increase awareness and sales. You will find them out on social media reminding us all how good our gear can actually look! | |
The Boarding House has been supporting the boarding scene here in Medicine Hat since day one. We have watched the sport grow and evolve over the years; from the days of old school, to the newest of styles.
We strive to do all that we can for the community and our local riders.
Use #MyBoardingHouse on social media to grab our attention.
We love to see fellow riders showing off their gear, tricks learned/failed,
or just enjoying time with friends. We all share this passion!
- From the staff of the shop that rides! -