Kendra Horvath - 10 / Nov / 2017
HUGE WINTER SALE
We have one of our biggest winter sales since ever!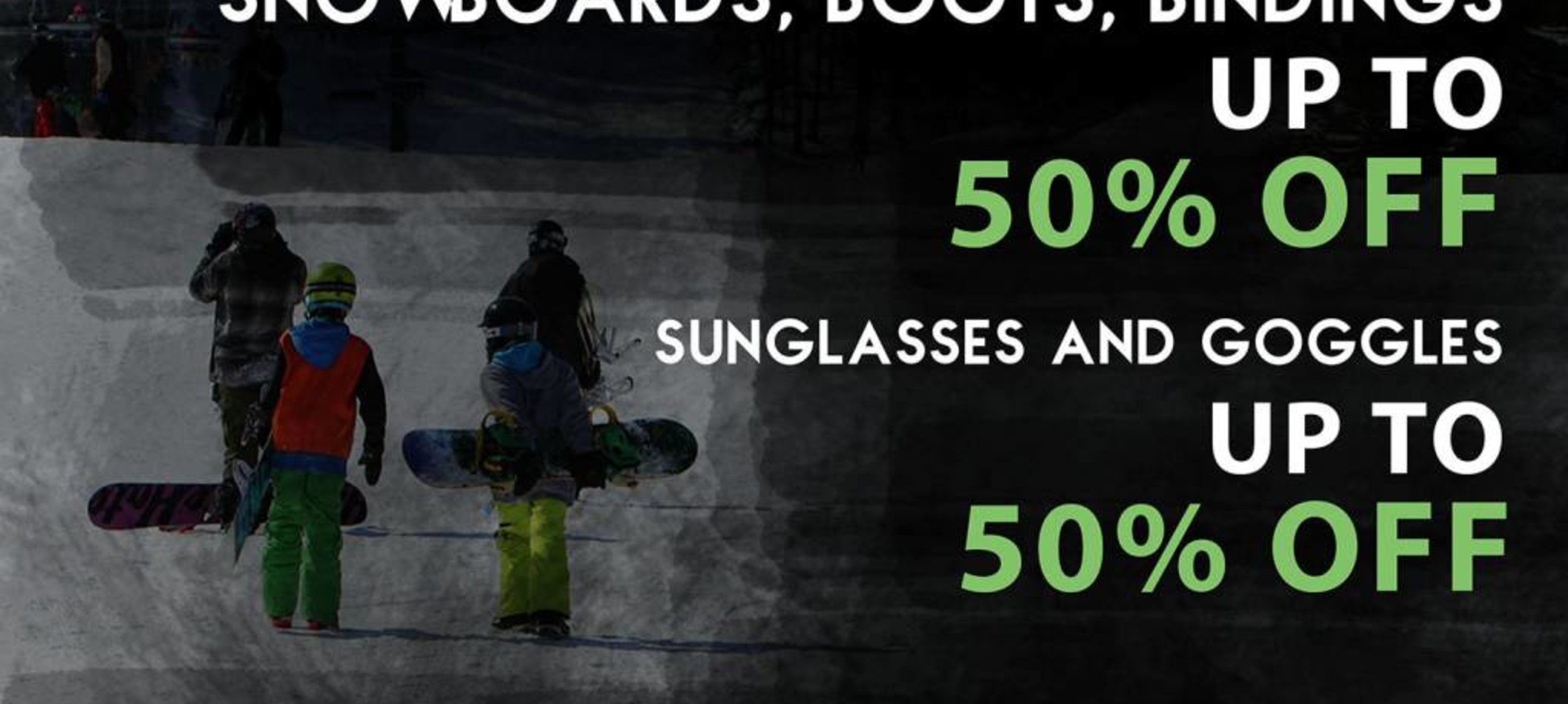 Nothing is better than a WINTER SALE!
We have snowboards, boots and bindings UP TO 50% OFF!
Sunglasses and Goggles UP TO 50% OFF!
This is the biggest, raddest selection of Winter Stock that we have ever had!
COME IN AND SNAG SOME DEALS!
*while supplies last.