16 / Feb / 2018
FAMILY WEEK BLOWOUT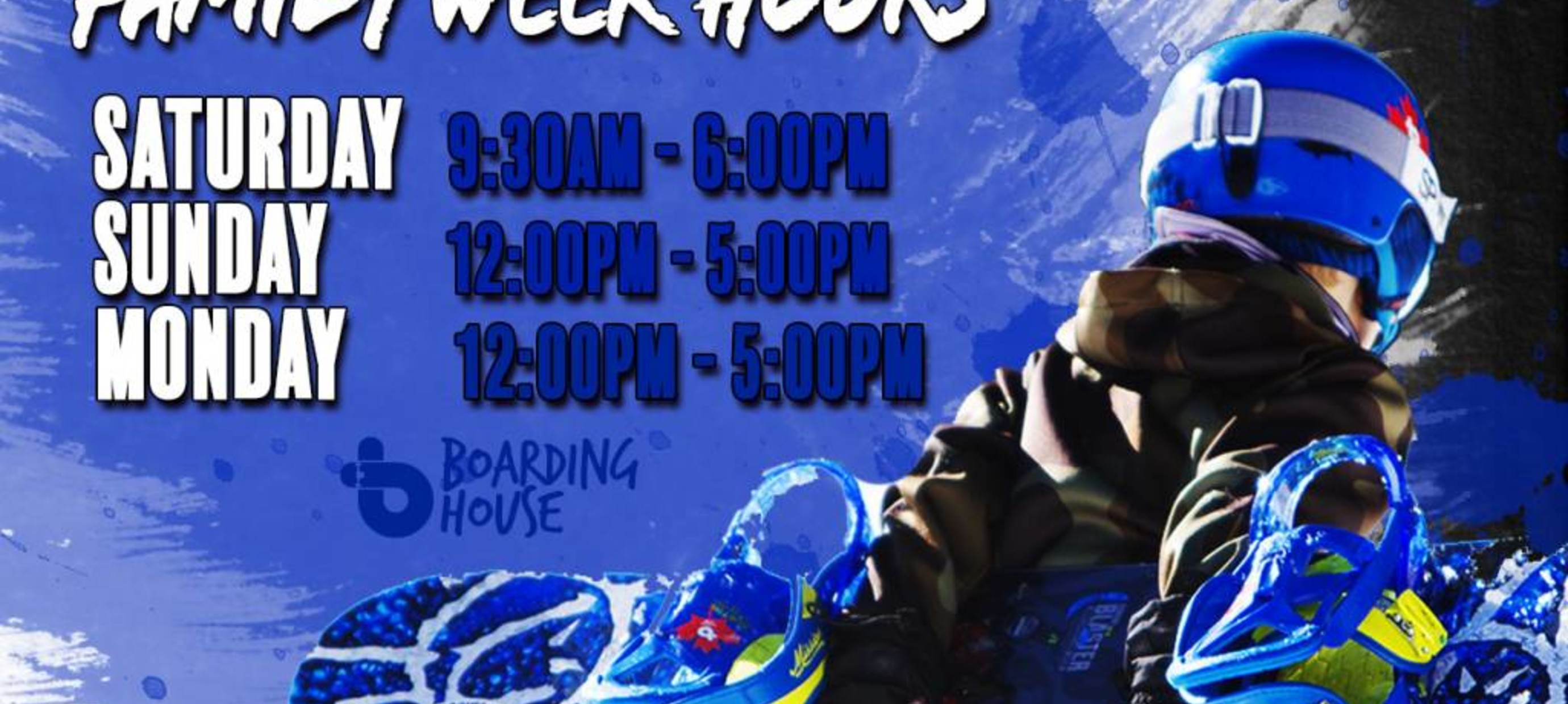 FAMILY WEEK BLOWOUT! We are having a HUGE blowout at The Boarding House! There's something for the whole family!
Outerwear 30% off
Snow Hardgoods (snowboards,boots,bindings) 20-40% off
Sunglasses and Goggles 25% off
and our hours!
Saturday 9:30-6pm
Sunday 12:00-5pm
Monday 12:00-5pm and regular hours to continue the rest of the week!