13 / Jun / 2018
BEAT THE HEAT 2018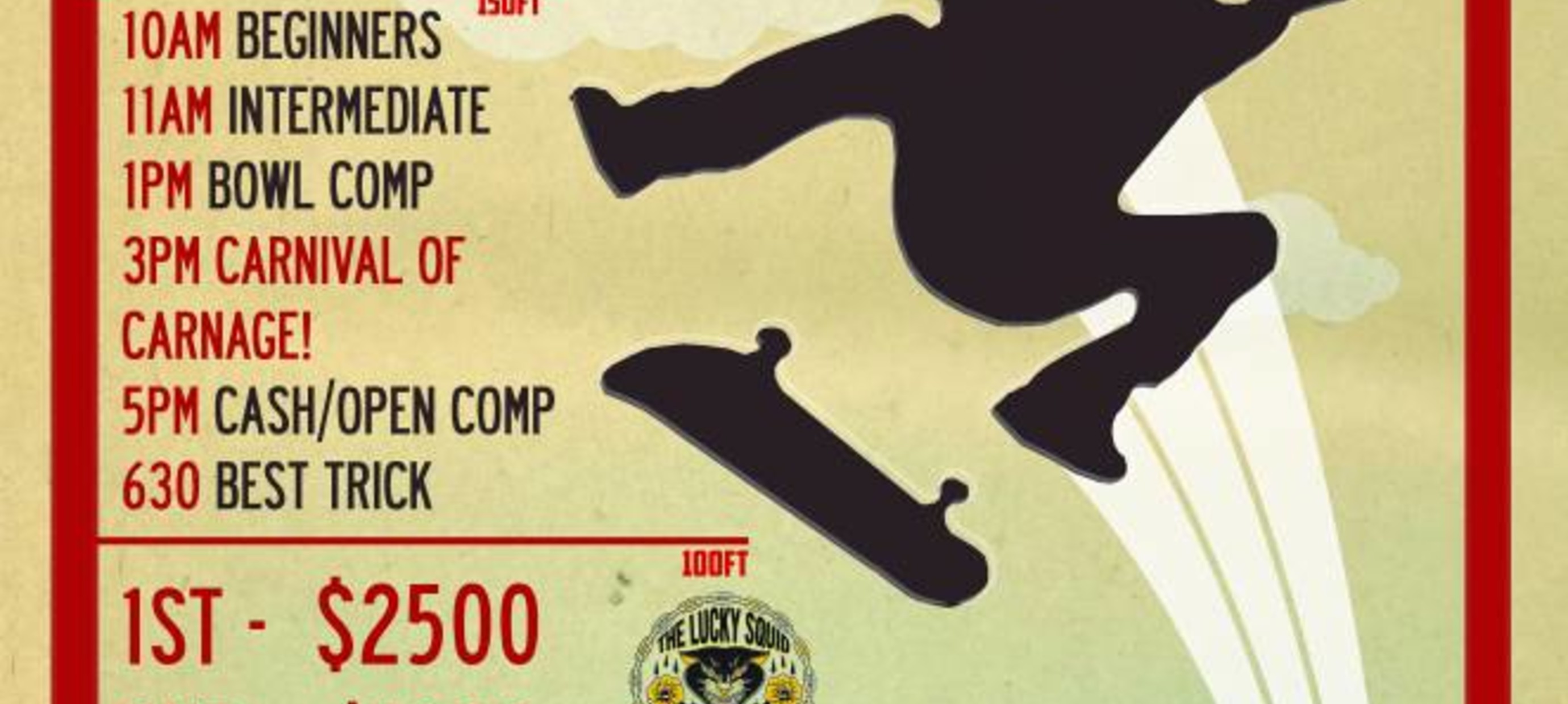 It's time for another gnarly July 1 weekend!

The Medicine Hat Skateboard Association has been hosting one of Western Canada's biggest skate competitions for over a decade - and they're not slowing down yet. On Canada Day, the Kinsmen Skate Plaza will be taken over by the BEST amateur skaters in the province -- All of them competing for $20,000 in cash and prizes!

NEW! This year features a series of skate challenges! Test your skills! Face your fears! Show your strength! The Carnival of Carnage is coming! 

Featuring these death-defying acts:

     Medicine Hat Brewing Co. Keg Jump Challenge!
     World's Fastest Kickflip!
     1980's Best Grab Challenge!
     Tic-Tac King of the Ring!
     Fatty to Flatty!

Step right up, if you dare!


The schedule:

     10AM - Beginner
     11AM - Intermediate
     1PM - Bowl Contest
     3PM - CARNIVAL OF CARNAGE
     5PM - Cash/Open Comp
     6:30PM - Best Trick


We couldn't pull this off every year without help from our amazing local sponsors. We graciously thank:
The Boarding House
The Lucky Squid
Medicine Hat Mavericks
Tim Hortons
Medicine Hat Sign Works
Wedding Star Inc.
NewRock Developments

& many more to be added!

Would your business like to sponsor this event? Get in touch with The Medicine Hat Skateboard Assosiation 

Invite all of your friends - share the event - Every skater in the west should be here!