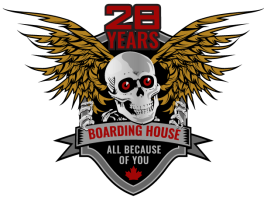 Free Shipping in Canada on orders over $100
The product was added to the shopping cart
Native Apollo Moc Child Shoes - Regatta Blue/White
39.99
Cart
UW winkelwagen is leeg...
Cheaper somewhere else?
Let us know!
(403) 529-5420
info@boardinghouse.ca
Native Apollo Moc Child Shoes - Regatta Blue/White
Information
The kids wanted a future classic, so we gave it to 'em! The AP Moc is a scaled down version of the popular adults silhouette, featuring a brushed fiber perforated upper for easy breathing, an EVA outsole for a cushioned step, and no-sew details at the heel and eyelets for that extra pop. An elasticated gusset allows the foot to slip in and out, so set the laces just once for the look and slide right in.
Materials
Brushed Fiber Perforated Upper
No-Sew Accents at Heel and Eyelets
Elasticated Gusset
Microfiber Lace
EVA Outsole
Lycra Lining
Reviews
average of 0 review(s)
No reviews found
Read or write a review
Write a review
Create your own review for Native Apollo Moc Child Shoes - Regatta Blue/White