Free Shipping in Canada on orders over $100
The product was added to the shopping cart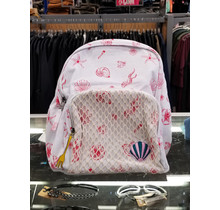 Always Core Canvas Disney Backpack
49.99
Cart
UW winkelwagen is leeg...
Cheaper somewhere else?
Let us know!
(403) 529-5420
info@boardinghouse.ca
Always Core Canvas Disney Backpack
Information
Small backpack, non-placement printed canvas, 1 main zip compartment, zip front pocket, adjustable padded shoulder straps, cotton crochet at front pocket with fork zipper pull and shell patch. Part of the Disney x Roxy Girl summer collection.
Reviews
average of 0 review(s)
No reviews found
Read or write a review
Write a review
Create your own review for Always Core Canvas Disney Backpack