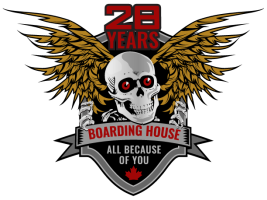 Free Shipping in Canada on orders over $100
The product was added to the shopping cart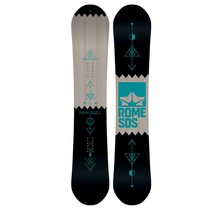 2019 MECHANIC
409.99

307.49
Cart
UW winkelwagen is leeg...
Cheaper somewhere else?
Let us know!
(403) 529-5420
info@boardinghouse.ca
2019 MECHANIC
Information
THE PERFECT DESIGN FOR ALL-MOUNTAIN PROGRESSION, WHETHER YOUR FOCUS IS STEEP LINES OR PARK LAPS
Our do-it-all board to progress your snowboarding, with enough tech and the right geometry for making it both responsive on the mountain and super fun to ride in the park. Flat in the midsection, our Contact Rocker camber is the right balance of turnability between the feet and smooth initiation and finish in the nose and tail. The rockered nose and tail also give it a surfy feel in powder that lets you float effortlessly. For the pop that all Rome boards are known for, we inlay a glass HotRod to keep your ollies high and your turns crisp.
Details

Rome's do-it-all board to progress your snowboarding, with enough tech and the right geometry for making it both responsive on the mountain and super fun to ride in the park. Flat in the midsection, our Contact Rocker camber is the right balance of turnability between the feet and smooth initiation and finish in the nose and tail. The rockered nose and tail also give it a surfy feel in powder that lets you float effortlessly. For the pop that all Rome boards are known for, we inlay a glass HotRod to keep your ollies high and your turns crisp.

CONSTRUCTIONS FEATURES:

• TTT Core Matrix
StraightBiax Laminate
HotRods: Glass Single Barrel
QuickRip Technology
XTRD Base

---

BEND:

CONTACT CAMBER

Flat camber throughout the entire running length creates a balanced feel that combines the responsiveness of positive camber and the playfulness of rocker. This makes it a perfect camber for a rider who likes to rail turns and session jumps, but who wants the board to be more forgiving than a traditional positive camber board. To keep performance in this profile, we combine it with our responsive FiveGnar sidecut geometry.

---

SHAPE:

TRUE TWIN

Our True Twin shapes are perfectly symmetrical. Stances are centered and the nose is identical to the tail. If you want to mount your bindings "backwards", the board will ride exactly the same. The best boards in the line for riding switch, the True Twins define the the personality of our park boards and our allmountain freestyle boards.

---

FLEX:

5 (Scale 1-10)

---

CORE:

TTT CORE MATRIX

100% wood is better for giving the flex and pop that all snowboards need—even the less expensive ones.

HOTRODS: GLASS SINGLE BARREL

The configuration inlays a rod in the centerline of the board emanating from the binding towards the tip. This is great for freestyle boards that want more ollie and jump pop, without increasing the torsional stiffness of the board. Focused for a freestyle approach.

---

FIBERGLASS:

STRAIGHTTRIAX 30 LAMINATE

For our boards that we want to rip in natural terrain, pop sidehits on, and lap through the park, we want a blend of edge responsiveness and torsional forgiveness. This laminates use of 30 degree fibers helps create this profile— the right blend of power and playfulness.

---

BASE:

XTRD

A strong foundation of extruded base material that is plenty fast and super easy to repair.

---

ROME WARRANTY:

2-YEAR WARRANTY

Not all product sent to Rome for a warranty claim is covered. Our 2 year warranty policy covers all manufacturing defects. For boards, this does not include damage due to impact with rocks, rails, or other hard objects. For all categories, this does not include general wear and tear due to heavy use.

---

2019 Snowboard Summary Mechanic

| Camber Profile | Terrain | Width | Shape | Base |
| --- | --- | --- | --- | --- |
| Flat | All Mountain Freestyle | Regular | Twin | Extruded |

2019 Rome Board Specs

| Size of Board | Weight Range | Waist | Nose/Tail | Sidecut |
| --- | --- | --- | --- | --- |
| Mechanic 153 | 115-170lbs | 25.2 | 293.6 | 7.68 |
| Mechanic 156 | 150-200lbs | 25.3 | 293.6 | 7.94 |

 
Reviews
average of 0 review(s)
No reviews found
Read or write a review
Write a review
Create your own review for 2019 MECHANIC